I am giving another one of my poetry books away. I have just a few left, but I am about ready to do another book, so....
If you would like a chance to win, just comment here, and follow if you aren't following already. If you send me a Halloween poem for the blog. No matter how small or big, I will enter your name THREE extra times! yes, I really want your poems, so put your thinking cap on, you can do it!
I will link you to your poem, or leave it as anonymous whatever you want.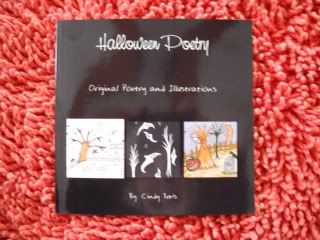 Good Luck!
Drawing will be on May 18th!